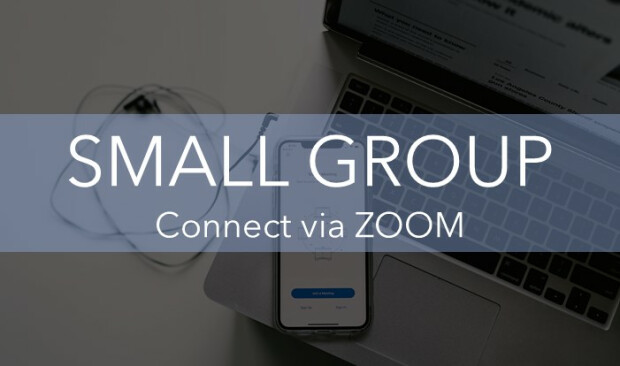 Meeting during this time is tough, but we will persevere with the help of technology and tenacity! Join us on Sunday mornings for our small group Bible studies using Zoom!
Each class is setting their own meeting times depending on what works best for them. Those classes that are meeting via Zoom are listed below with the link or Meeting ID to join that class along with the time they will be starting their class; please join the class a minimum of 10 minutes prior to the start to help start class with as few disruptions as possible.
Now there's a bit of a learning curve if you have never used it before, so to help smooth the facilitation of the time, we recommend you watch the short video below that pertains to which platform on which you will participate (particularly so you know how to mute your audio). You do not have to create an account and you can participate using either your computer browser, phone browser or by downloading the app for your phone. For the first time, go to www.zoom.com and click on Join a Meeting to begin from a computer or you can click the class link if one is provided or from the app enter the Meeting ID to "Join a Meeting," which is explained in the instructional videos below.
If you're class is not listed, the class is either not meeting via Zoom or the facilitator has not provided a link/ID. Check back each week to see if new classes are added.
Adult 1 - Bob Killam's class - 9:45; Meeting ID: 419-986-6327
Adult 2 - Jeff Lowe's class - 9:45 am; Facebook Live from the CrestwoodBC FB page.
Young Married 2 - Spencer Mathews's class - 9:00 am; LINK or Meeting ID: 517-701-0587
Adult 3 - Kevin Johnson's class - 9:45 am; Meeting ID: 981-431-0874, Password 088867
Adult 5 - Butch Clark's class - 9:00 am Home Meeting and FB Live; for information about these locations contact Butch (409) 782-0065
Men 1 - Don Poole's class - 8:30 am; LINK or Meeting ID: 240 277 612
Also, on Wednesday Nights our Children's Director, Sarah White has planned a ZOOM, however these are on break for the month of July.
Crestwood Kidz - 5:30 pm; Meeting ID: 425 524 7875, Password: 1031
ZOOM from your Computer
ZOOM from your Phone