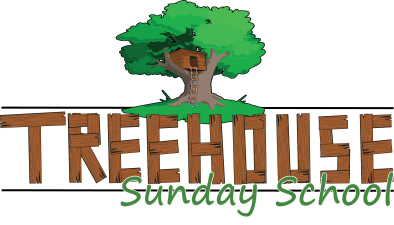 SUNDAY SCHOOL // 9:45-10:45 AM
Children [ Kindergarten - 6th Grade ] - Each child is divided into a class of their peers, grouping them according to their school grade.
Crestwood also welcomes children with special needs, offering a separate class with specially trained staff members specialized in the care and instruction of your children.
Preschool [ 2 Years - 4 years ] - During Sunday School, church volunteers teach the children lessons; while during both worship services childcare is provided by paid workers.
Nursery [ 2 Months - 2 Years ] - Nursery care is available during both worship services and Sunday School.
CHILDREN'S WORSHIP// 11:00-12:00 NOON
Children [ Kindergarten - 6th Grade ] - Crestwood Children's Ministry offers Treehouse Worship for children K-6th. 5th and 6th grade are welcome though the worship is geared towards K-4th grade. 5th and 6th graders are encouraged to worship with their parents, and if available, they can serve to help make Treehouse Worship happen.
Preschool [ 2 Years - 4 Years ] -During worship service Crestwood Children's Ministry offers "Lil" Treehouse Worship for preschool children 2 years old to 4 years old. Preschoolers will worship through song, a bible story, and memory verse motions, for a fun and energetic worship experience.
First Time? The Children's Check-in Desk is located through the side doors of foyer in the sanctuary or the entry doors to the right of the main sanctuary building. Please plan on a minute or two to fill out a new visitor cards, so we can get you and your child into our system so that you may receive a name tag for your child and a pick-up tag for yourself.