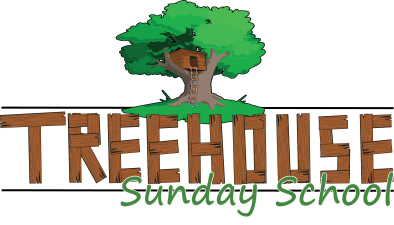 SUNDAY SCHOOL // 9:45-10:45 AM
Children [ Kindergarten - 6th Grade ] - Each child is divided into a class of their peers, grouping them according to their school grade.
Crestwood also welcomes children with special needs, offering a separate class with specially trained staff members specialized in the care and instruction of your children.
Preschool [ 2 Years - 4 years ] - During Sunday School, church volunteers teach the children lessons; while during both worship services childcare is provided by paid workers.
Nursery [ 2 Months - 2 Years ] - Nursery care is available during both worship services and Sunday School.
CHILDREN'S WORSHIP// 11:00-12:00 NOON
Children [ Kindergarten - 6th Grade ] - Crestwood Children's Ministry offers Treehouse Worship for children K-6th. 5th and 6th grade are welcome though the worship is geared towards K-4th grade. 5th and 6th graders are encouraged to worship with their parents, and if available, they can serve to help make Treehouse Worship happen.
Preschool [ 2 Years - 4 Years ] -During worship service Crestwood Children's Ministry offers "Lil" Treehouse Worship for preschool children 2 years old to 4 years old. Preschoolers will worship through song, a bible story, and memory verse motions, for a fun and energetic worship experience.
First Time? To make your check in process faster, fill out the Child Visitor Form by the Thursday prior to your visit, and our office staff will pre-enter you into the system saving you time. Simply tell us at the check in desk in the Education Building that the information was submitted online.