WEEKLY PROGRAMS
Sunday
Sunday School - Sunday mornings at 9:00 am, the students meet upstairs in the Family Life Center.
Wednesday
Students meet from 6:30 p- 8:00 p in the Activities building. We have games to help students interact, teaching designed to sink in, and great leaders to help facilitate discussion.
Upcoming
Register for upcoming events on our Church Center app. Download the app on your phones app store and login. You can also register for events online here https://crestwoodbc.churchcenter.com/registrations
Connect

Instagram: @Crestwoodstumin

Facebook: /CrestwoodBCYouth
CONTACT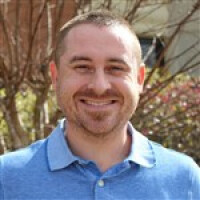 Travis Hogg
Student Pastor
E-Mail:

I grew up in Lumberton and was actively involved as a student at Crestwood Baptist Church. I have been serving as a student pastor since 2010 after earning a degree from UT Austin and a Masters degree from Liberty University. I and my wife, Meagan, are thrilled to be serving in my hometown. My desire is for students to have a real experience with Christ and to become a devoted follower of Him.